A new UK Informatics Federation was launched by BCS, UKCHIP and IHRIM last month at HC2014.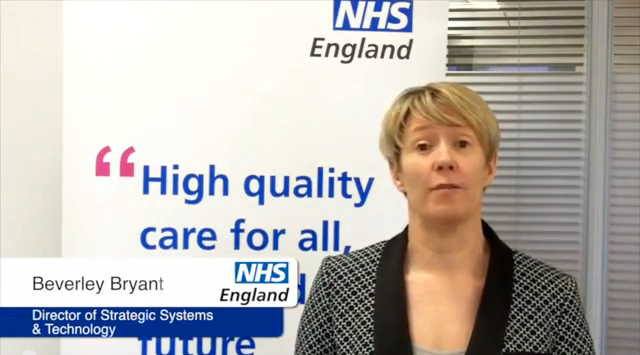 The Federation aims to improve the professional standing and reputation of health and care informaticians.
UKI will  …….
Provide Leadership of the overall profession as the overarching collaborative initiative for health and care informatics for the UK
Operate with a single point of entry ("front door") for all individual professionals which also signposts and integrates services from UKI partners
Apply a Single Fee mechanism to cover membership, accredited voluntary registration and access to all services
Oversee an agreed Regulatory Framework with a Common Code of Ethical Practice that satisfies all individual federation partners and is underpinned by a common professional register
Coordinate access to resources providing a unified set of capabilities for all professional areas of practice, brought together to deliver a rounded value proposition for individuals and organisations
In this video by Beverley Bryant, Director of Strategic Systems and Technology at NHS England, Beverley explains why she supports the Federation, the importance of professionalism for informatics, and how she expects both NHS and supplier organisations to include sign up to a professional body into all job/person specifications.
By adding HIC's Certificate and/or Diploma in Health Informatics to your CV and complementing it with the free membership of UKCHIP that comes with your achievement, you will be positioning yourself at the fore of this drive towards formal accreditation and professional recognition for health informaticians.
[follow_me]