Health Informaticians are in demand!  For what's coming…
Experience the hybrid OR-take a 360° tour.
And for what's needed now…

You might be a clinician or one of many healthcare professionals who have decided you need to know more about information communications and technology (ICT), where its heading and how to make ICT and the people that procure, implement, support and maintain it, work better for you.
You might be an IT expert, striving to provide better care through effective use of IT.  Healthcare isn't banking, insurance or fast-to-market consumer goods and the consequences of things going wrong affect more than just the bottom-line.  You need to deliver solutions that meet the needs of patients and their care providers and to do that you need to know how to talk to these people, how they work, what's important to them in their specialist area and how to use their medical terms.  Only then will you be able to deliver a true solution of value.
Or you might be new to all this, interested in healthcare, interested in IT and wanting to make a positive difference each day to people's lives whilst you expand your skills and expertise in these subjects you love.
Consider your potential without risk – study a few of the free courses at www.health-informatics.co
Gain a new expertise, improve your work opportunities and enhance your career.
HIC's accredited Certificate and Diploma in Health Informatics programs will provide you with the knowledge and understanding to do this and get ahead.
If the term Health Informatics is new to you then take a look at What is Health Informatics?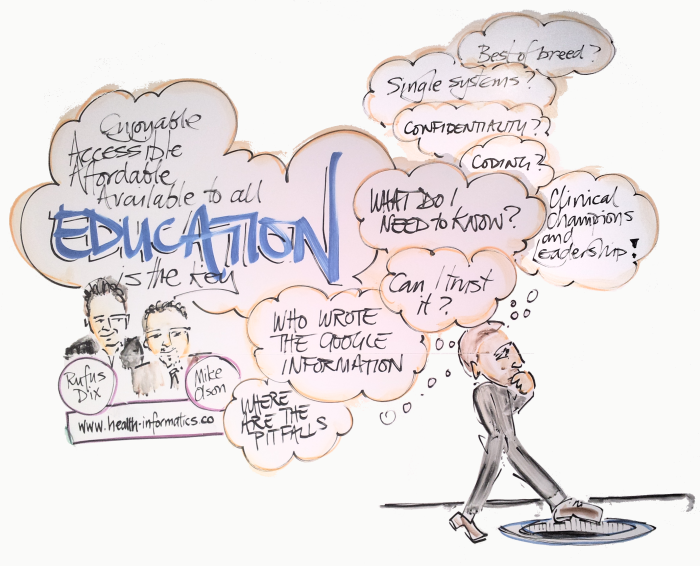 Try this…

Visit the elearning zone, login as a guest and try these 5 self-assessment questions.  How did you go?  You will tackle 15 self-assessment questions like these, relating to the topics you have covered, at the end of each course.
What Qualifications can I achieve?
If you complete the 9 free courses in the program, you will have acquired 9 CHI credits and 3 DipHI credits.  You will then be eligible to take the examination for the Certificate in Health Informatics (CHI) award.  If you find HI101 and HI201 too easy, then concentrate your efforts on HI203-01, -02 and -03 and put your name down for the Diploma program.
Click on a link below to explore each in detail: