HIC's mission
Since the late 1980's our goal has been to utilise the knowledge, experience, skills and practical know-how of our medical and health informatics experts to aid and guide others on their way to success.
We are a consultant advisory firm involved in developing new concepts, providing advice to international organisations, national governments, medical schools and higher education providers, and providing strategic and technical health informatics services to large healthcare provider institutions.  We specialise in problem resolution and the rescue of projects that have foundered and the oversight of healthcare technology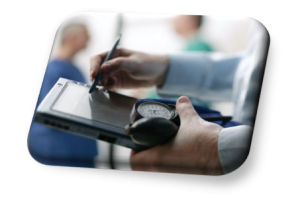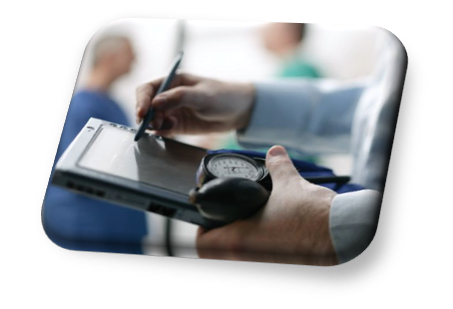 developments and strategic implementation.
We also have commercial interests in a range of software and solutions development businesses both within the healthcare industry and without.
Extent of work
HIC's consultants were principal designers and provided strategic oversight in the design and delivery of the world's first successful national health index, statistics, personal health summary, alerts and warnings system in New Zealand in the early 1990's.
Our principals have played the leading roles in the start up of six highly innovative medical schools in both the developed and less developed world.
The Standards Australia (Australian National Standards Organisation) expert committee on health informatics was inaugurated and chaired by HIC's Dr Roderick Neame for several years, subsuming the national health informatics standards committee for New Zealand at the same time.
We've provided advisory services over the past 25 years to such organisations as the World Bank (setting up national health information infrastructures in Slovenia, Romania, Palestine, etc), the World Health Organisation, British and Canadian Medical Associations, the UK Audit Office and many international Departments/Ministries of Health and leading Hospital groups.
Medical education
Innovating in online, problem-based, flexible and student-focused medical education, HIC developed an advanced learning/student management system (before these were commercially available), online classrooms, a comprehensive international university accreditation pack including:
business plans, standards, governance and quality management systems – The 'Red Book' standard
documented education rationale, principles, evaluations & assessments and academic support for problem-based learning and the online education philosophy
an entire medical studies program able to be taken by students on campus and online (a 2 year pre-clinical program to prepare the students for USMLE exams), in conjunction with local clinical placements and studentship arrangements
detailed admission policies and procedures, student and faculty handbooks, mentoring and teaching aids – The 'BLUE Book' standard, and
comprehensive IT strategic plans, data and technology solutions to facilitate global delivery, faculty collaboration and student management – The 'Grey Book' standard.
On a joint venture basis, HIC provided and delivered this online medical education program directly and via licensed partners for more than four years to over 1800 students, the best of whom passed their USMLE Step I & II exams with grades over 85%.
Health Informatics education
Our "investing in the future" goal is make health informatics education accessible to all.
in 2010, we achieved the goal of making our online health informatics programs accessible and available to all
soon we'll be adding courses in "Information Governance" and "Ethics and the Law"
Our principals
HIC's team of professionals – primarily composed of experienced health industry IT Consultants and Doctors of Medicine – are led by Dr Roderick Neame and Mr Mike Olson.
Dr Roderick Neame BA,MA,PhD,MB,BChir,FACHI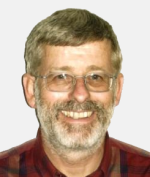 Roderick was the founder of HIC.
He holds qualifications in natural sciences from Cambridge University, UK, as well as a medical doctorate from the University of Cambridge and a scientific doctorate from the University of London, UK.
He currently holds a senior academic position (part-time) as professor at the University of Queensland, Australia and recently completed a 15 year tenure as senior lecturer at the University of Kent, Canterbury, UK in addition to several business directorships.
The two areas in which he has the widest and most valuable experience and expertise, some of it undoubtedly unique, are in the establishment of regional/national health information management infrastructures, and in the development and operation of medical/health professional educational institutions based on innovative educational and technological methods.
Roderick is the author of more than 170 publications in the professional journals.  He is the co-author of "Healthcare Computing: a guide to information management and systems" and author of "Health Informatics".
Mike Olson  DipBusStud,DipBusAdmin,MBS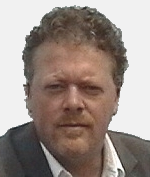 Mike holds tertiary and professional qualifications in business and information systems.
An ex-Deloitte management consultant he is the firm's principal in charge of consulting activities and oversees the operations of HIC's solutions and development arms including www.health-informatics.co
Mike is an accomplished leader of major programs in both the public and private sectors.
He has been responsible for the development of several large Strategic Business and Information Technology Plans, has run the IT operation of a multi-national print solutions manufacturer (with sites / networks covering 26 countries), has led the design and development of solutions on virtually all platforms and has selected, managed, motivated and developed some extraordinary teams.
He wrote the specifications for the New Zealand National Health Index (NHI), Medical Warnings System (MWS) and National Minimum DataSet (NMDS) and oversaw the specification of custom HL7 messaging standards (there were no suitable published message types to suit the requirement at that time).  He has undertaken a multitude of engagements with large healthcare provider enterprises and national institutions – particularly in areas of 'big data' management, data integration strategies and technologies, and software solutions for the health/life sciences industry.  Since 2012 he has been actively involved in assisting the UK National Diabetic Eye Screening Programme (NHS DESP) in their efforts to provide viable data flows between the 8,500 GP Practices, the 85 English screening services and the central national database.
Our clients
National health information infrastructures and initiatives
• Departments and Ministries of Health
• Health Information Services and Statistics Bodies
• Audit Commission and Audit Offices
• UN, World Bank and World Health Organisation supported Projects
• Medical Associations and Institutions
• Affiliated Consultancy Services and solutions firms
• Hospitals, Primary Care Trusts and other Healthcare Providers
Medical schools and online education
• Departments and Ministries of Education
• Medical Schools and Universities
• WFME and UNESCO supported Projects and Initiatives
Selected publications, news media and links for further reading

National Health Strategy, Reforms, Generating Support, QA
Creating an infrastructure for the productive sharing of clinical information [PDF]
Topics in Health Information Management, Feb 2000; 20(3): 85-91
Unique patient identifiers: why and for what? [requires a subscription]
Health Informatics Journal, 1998; 4: 227-232
Health Information Strategy for the Year 2000 [PDF]
NZ Ministry of Health, August 1996
State / National Health Information Management and Systems
Components of State / National Health Information Management and Systems [PDF]
© Health Information Consulting Ltd 2005
Healthcare Information Management and Systems [PDF]
World Bank Washington HD week, 2000; Healthcare MIS Module
UNAIDS Case Study – Facilitating communications in response to HIV/AIDS in South-East Asia [PDF]
UNAIDS Publications, July 2001
Affordable / Accessible Health and Medical Education
Medical Education and the World Wide Web [PDF]
© 2004, Health Information Consulting Ltd
Universities without walls: evolving paradigms in medical education [PDF]
British Medical Journal, 13 Nov 1999; 319(7220): 1296
Privacy, Security and Ethics
What is Security? Encryption? Privacy? Confidentiality? [PDF]
© Health Information Consulting Ltd 2006
Keeping your EHR private: Unique identifiers need to be used with care [PDF]
© Health Information Consulting Ltd 2004
Security issues arising in establishing a regional health information infrastructure [requires a subscription]
International Journal of Medical Informatics, 31 Mar 2004; 73(3): 285-90
Measures implemented to protect personal privacy for an on-line national patient index: a case study [PDF]
Topics in Health Information Management, Nov 1996; 17(2): 18-25
Privacy and security issues in a wide area health communications network [requires a subscription]
International Journal of Biomedical Computing, Oct 1996; 43(1-2): 123-7
Communications, Standards, Innovation and Open Technologies
Communications and Electronic Health/Medical Records [PDF]
© Health Information Consulting Ltd 2006
Communications and EHR: authenticating who's who is vital [PDF]
International Journal of Medical Informatics; Nov 2000; 60(2): 185-90
Smartcards – the key to trustworthy health information systems [PDF]
British Medical Journal, 22 Feb 1997; 314(7080): 573-7
The crucial roles of standards and strategy in developing a regional health information network [requires a subscription]
International Journal of Biomedical Computing, Oct 1995; 40(2): 95-100
Developments in health informatics within the standards associations of Australia and New Zealand [requires a subscription]
Studies in Health Technologies & Informatics, 1993; 6: 25-31
[fb_button]