If there were ever a shining example of how Health Informatics can be utilised to develop innovative new ways of doing things and save huge amounts of money, then take a minute to look at this:
https://www.ted.com/talks/Andrew_bastawrous_get_your_next_eye_exam_on_a_smartphone?language=en
One smartphone, a 3D printed attachment to it, a healthcare professional and a bicycle replaces eye clinic, expensive bulky machines, power generators, long distance patient transportation and fuel – and facilitates so much more.
If you're as impressed by this video as we were, please vote for Andrew – there's only 1% in it and 1 day left!
How to vote:  step by step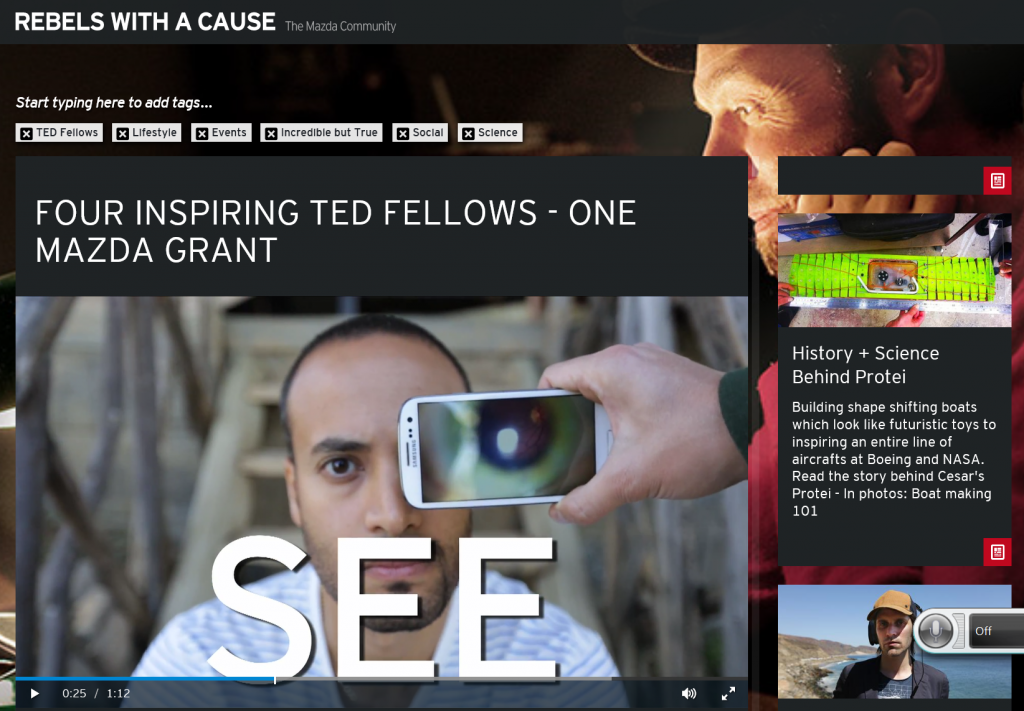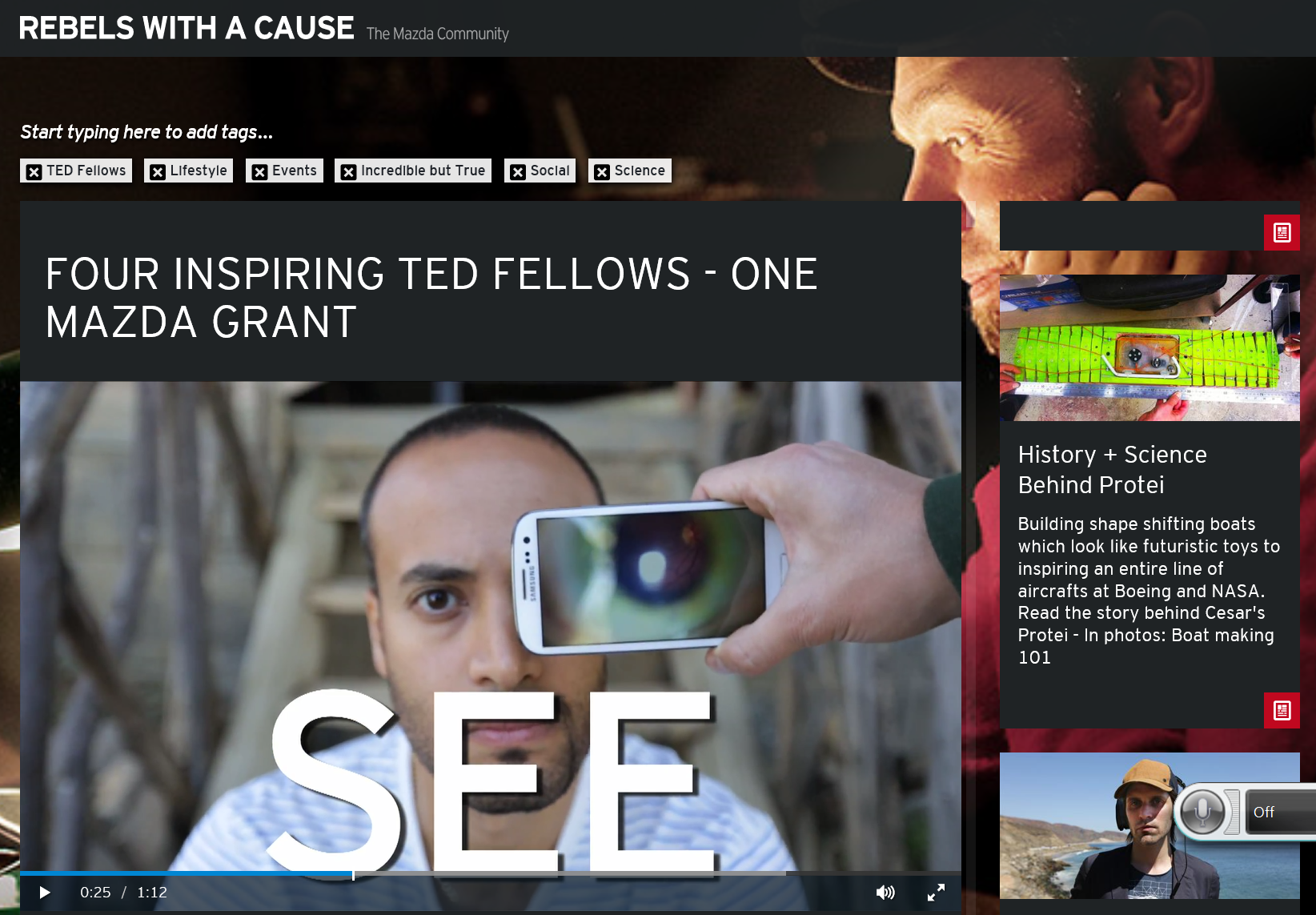 Click the icon in the top right corner.


You'll then be asked to register.  Click on 'No account yet?
Create one now
' or use your social network account.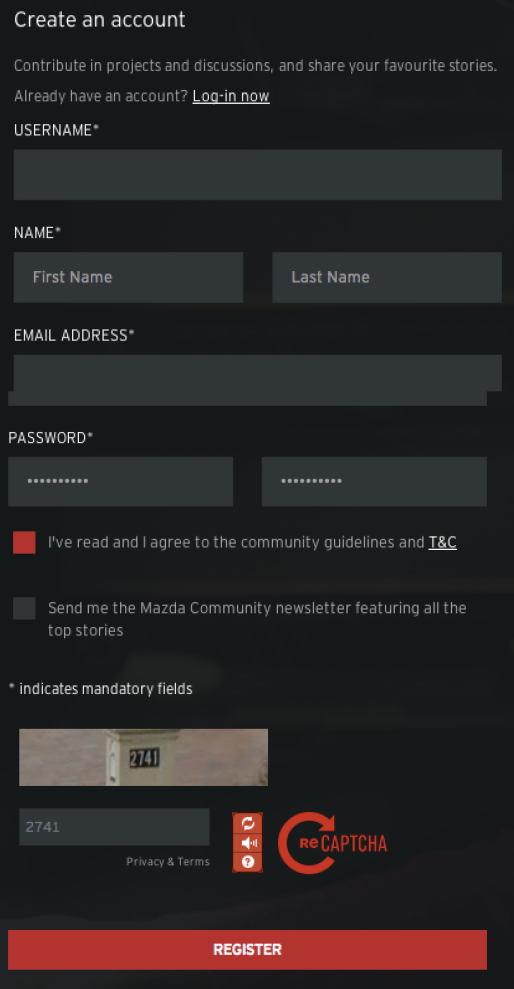 Go to your email mailbox and verify your account.
Now you can vote.  Click on the original link: 
https://www.mazdarebels.com/en-gb/content/four-inspiring-ted-fellows-one-mazda-grant/
In the top right corner you should see that your login username is displayed and you are now logged in.
Scroll down the page until you see the four candidate's pictures and click on Andrew's photo.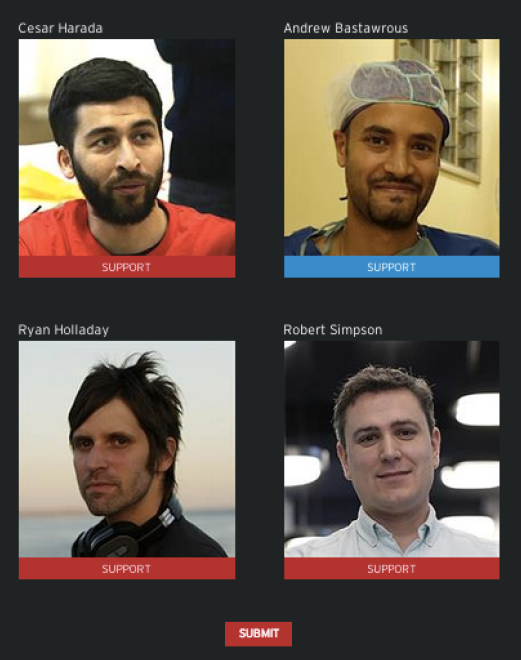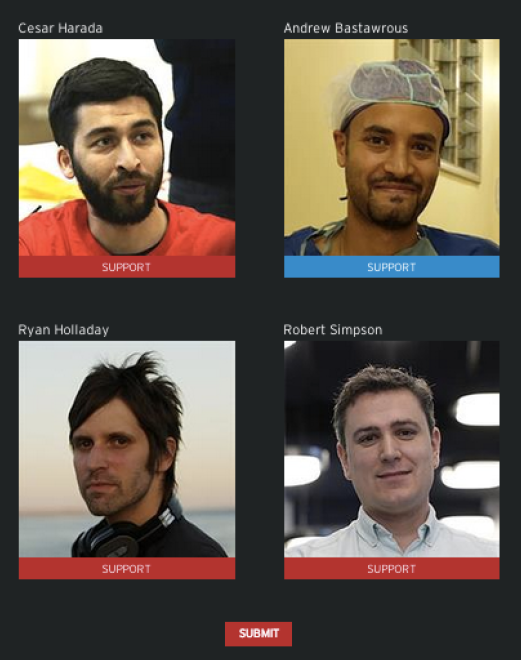 When Andrew's picture is highlighted in BLUE, click the SUBMIT button.
You will know your vote has been registered when you see the leaderboard.  As at the time of writing this post PEEK has 39% of the votes and is just 1% behind the front runner.  With your help, Andrew can win this grant and if he does we can pat ourselves on the back for helping to chalk up a success for Health Informatics and Health Informaticians world-wide.
If you have more than one email address and really want to get behind the project then vote with that one too.
Andrew – we wish you luck and ongoing future success!